Hi everyone hope you are all okay. It is not long now until Christmas day, it is almost upon us, only 8 shopping days left, so I hope you have managed to do all your Christmas shopping, as next week will just be horrendous.
Today's post is about real life brothers Wilbur and Orville Wright also known as the Wright brothers. They were two American Aviation Pioneers who had incredible vision and enormous talent for designing and creating their inventions. They invented the first successful airplane one hundred and seventeen years ago today.
Wilbur and Orville: The Early Years
Wilbur (16 April 1867) and Orville (19 August 1871) were born to parents Milton and Susan Koerner. They belonged to a warm and loving family that would encourage learning, and to always keep on doing. Their family consisted of older brothers Rauchlin and Lorin, and younger sister Katharine.
The Toy Helicopter
Their mother Susan was the daughter of a wagon maker, who made toys for her children and always encouraged their curiosity. Whilst their father Milton was a bishop of the United Brethren Church, which often took him away from home on church business. But he would always keep in contact with his family by writing hundreds of letters home, and would often bring presents from his many trips away, and that gave the children a look at the world beyond their horizon. In 1878, one of the gifts he brought home was a rubber band powered helicopter, the young boys immediately began to build copies of it and would sell them to their friends including handmade kites. Wilbur and Orville always did things together ever since they were small.
In 1884, Bishop Wright decided to move his family to Dayton, Ohio, which was the political center of the United Brethren Church. Around the same time, his wife Susan fell ill with tuberculosis. Just out of high school Wilbur put aside going to college, so that he could nurse his sick mother, while Orville started to lose interest in school, instead he learned all he could about the printing business. Their mother Susan Wright's health declined and died by summer of 1889, and that same year Orville decided to drop out of high school to open his first print shop.
Their Career Path
The Printing Business
In 1890, Wilbur went to join Orville in the printing business, serving as editor for The West Side News, a newspaper that went out weekly to their west Dayton neighborhood. It was a modestly successful business, and to give its residence more, they began a daily, and evening item, in 1891. However, it took a lot of work to keep up with the larger and more established daily newspapers, so after a few months they simply went back to being job printers.
The Bicycle Process
By 1894, the brothers were caught up in the bicycling craze that had swept the nation. They used the money they had got from their printing trade and used it to open their first bicycle shop, at first they just sold and repaired bikes. This soon grew in to a full-time business, and by 1896 they started to build their own brand of bikes. The Wright Cycle Company would soon make a handsome profit. The brothers cared little about money, and by now they were already thinking about trading their wheels for wings.
It was their experiences with bicycles that helped them in their investigation of flight. They would later go on to use their knowledge that they had learned from they're bicycle business in their airplanes: wheel hubs, chains, ball bearings, sprockets and spoke wire. They would use their experience as cyclist to help with balancing and controlling their aircraft.
The Invention Of The Airplane
In 1896, the newspapers were filled with stories of flying machines. Wilbur and Orville had noticed that these archaic aircraft lacked suitable controls. They would start to wonder how a pilot would balance an airplane in the air just as a biker would balance his bike when cycling on the road. By 1899 The Wright Brothers were so eager to control an aircraft that they devised a simple system plan that twisted or warped the wings of a biplane, which causes it to roll right then left and then restoring it back to level flight. Wilbur and Orville came up with this idea by watching birds in flight. They tested this system by using a kite, then a series of gliders.
They made their first test flights at Kitty Hawk, North Carolina, on the shores of the Atlantic, it's a place where the strong winds had helped to launch the gliders and it helped that you had the soft sand to cushion yourself when you crashed. Their first two gliders that had flown in 1900 and 1901 were not provided with enough lift, nor were they fully controllable. So during the winter of 1901 and 1902 the brothers built a wind tunnel and organized many experiments on them to determine the best shape for an airplane to stay up in the air. This empowered them to build a glider with enough lift, and enabled them to concentrate on the problem of control. It wasn't until towards the end of 1902 flying season, that their third glider became the first fully controllable aircraft, with roll, pinch and yaw controls.
It was during the winter of 1902 and 1903, with the help of their mechanic Charlie Taylor, the Wrights finally got to design and build a gasoline engine that was light enough to propel an airplane. They also designed the first true airplane propellers and build a new powered aircraft. Back at Kitty Hawk, Wilbur and Orville had found themselves in a race. Samuel P. Langley, secretary of the Smithsonian Institution, had also built a powered aircraft that was designed after a small unmanned "aerodrome" that he had flown successfully in 1896. To add to their frustrations, the brothers kept being delayed by problems with the propeller shafts as well as the weather, which gave Langley time to check the aircraft twice in late 1903. Both experiments floundered badly, and then Langley left the field to the Wright Brothers. On December 17, 1903, Wilbur and Orville Wright made the first assisted, controlled flights in a powered aircraft.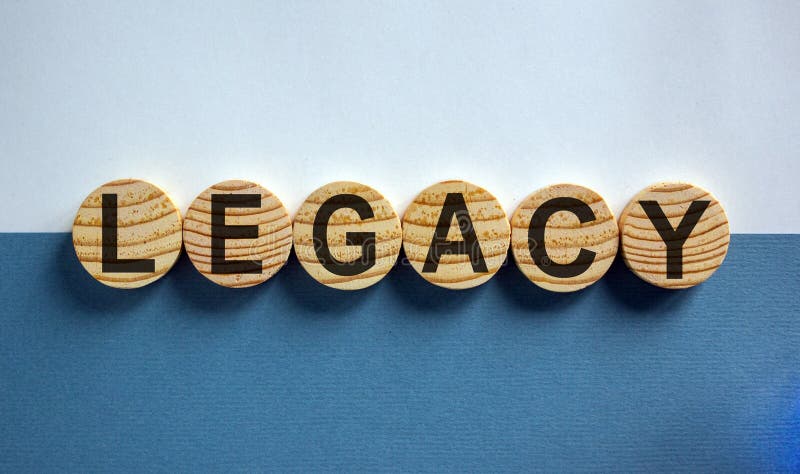 Orville's Dedication To His Brother
On 30 May, 1912, Wilbur died aged 45 of typhoid fever, which he had contracted after eating some oysters at a hotel in Boston. Orville is the shyer one and less worldly, was devastated by his brothers' death that he had made the decision to sell the Wright Company as it was too much to bear without Wilbur being there, and made around $1.5 million in the process. He spent the rest of his life tinkering in his workshop, and hanging out with his family and protecting the Wright family legacy.
By the time of Orville's' death on 30 January, 1948 he had seen his brother's invention transform transportation, culture war forever. And to think all there work that they had created, started by two small boys and one toy helicopter and there self believe in each other.
The Wright brothers are from a mere minority, that were among the blessed few who could combine mechanical ability with intelligence in roughly equal amounts. The brother's biographer Fred Howard had once wrote. "One man with this dual gift is exceptional. Two such men whose lives and fortunes are closely linked, can raise this combination of qualities to a point where their combined talents are akin to genius."
22 Amazing Facts
Milton and Susan Wright had seven children, that included a set of twins Otis and Ida, but tragically the twins died. Otis was born first and managed to live for 1 week and 6 days and Ida managed 2 weeks and 4 days.
Wilbur was the third child and Orville the sixth
A toy piqued their passion from an early age.
In 1878, when Wilbur was 11 and Orville 7, their father gave them a helicopter-like toy to share. It was based on an invention by Alphonse Pénaud and was made of paper, bamboo and cork with a rubber band to twirl the motor. The brothers later said this toy was the beginning of an obsession with flying machines.
Their genius was genetic as their mother, Sarah, was very mechanically inclined. Her own father was a carriage maker, and she spent a lot of time in his shop. She made her own appliances as well as toys for her children. The Wright brothers consulted their mother's advice regularly as they designed their own machines.
The brothers shared such a close bond… Even though the Wright brothers weren't twins, they certainly lived like they were. They worked side by side six days a week, and shared the same residence, meals, and bank account. They also enjoyed mutual interests, like music and cooking. Neither brother ever married. Orville said it was Wilbur's job, as the older sibling, to get hitched first. Meanwhile, Wilbur said he "had no time for a wife." In any case, the two became successful businessmen, scoring aviation contracts both domestically and abroad.
One of the newspapers they printed, The Tattler, was for the African-American community in Dayton, Ohio.
They decided who would fly first with a toss of a coin. Wilbur won the toss, but his first attempt failed. Orville went second and managed to fly for 12 seconds.
They were autodidacts which is a person who has learned a subject without the benefit of a teacher or formal education; a self-taught person.
When Neil Armstrong went to the moon he paid homage to the Wright brothers by carrying both a swatch of fabric from the 1903 Flyer's left wing and a piece of its wooden propeller inside his spacesuit.
The Wright brothers were proud Midwesterner that spent their formative years in Dayton, Ohio. Later in life, Wilbur said his advice for those seeking success would be to "pick out a good father and mother, and begin life in Ohio."
Neither of the Wright brothers graduated from high school, but they were undoubtedly bright, neither of them ever earned their high school diploma. Wilbur became reclusive after suffering a bad hockey injury, and Orville dropped out of school.
They achieved four successful flights with their first airplane design… The Wright brothers started testing various wing designs and spent the next few years perfecting their evolving vision for a heavier-than-air flying machine.
On Dec. 17, 1903, the brothers successfully launch the world's first airplane. The Wright Flyer I. It was made of spruce and had propellers and a specially designed engine cast mainly from lightweight aluminum. It was the first controlled and powered flying machine that could fly with the weight of humans. From this design, the modern airplane was born.
The Wright Flyer I cost about $1000 to make.
The Wright brothers only flew together once (though both piloted the planes individually); on May 25, 1910, they took a six-minute flight piloted by Orville with Wilbur as his passenger.
On that same day in May, Orville took his 82-year-old father, Milton, on a seven-minute flight. They flew at a height of about 350 feet.
The Wright Brothers made life-sized copies of their beloved helicopter toy with the intention of making an aircraft that would hold them both.
The press initially ignored the Kitty Hawk flights, despite their monumental achievement, the Dayton Journal didn't think the Wright brothers' short flights were important enough to cover. The Virginia Pilot ended up catching wind of the story, however, and they printed an error-ridden account that was picked up by several other papers. Eventually, the Dayton Journal wrote up an official and accurate story.
The Wright brothers established the world's first test flight facilities (which is now known as Wright Patterson Air Force Base) near Dayton, Ohio.
Ohio and North Carolina often battle over which state is truly the "birthplace of aviation."
Thank you for stopping by, Enjoy the rest of your day and I will see you all back here next week!