Hi everyone, I hope you all keeping well. Today is International Nurses Day, but my post is not about that, it is about an extraordinary woman that became an inspiration to many and paved the way for all women to go out into the world and work. Florence Nightingale had a goal in life and that was to create better hospitals for the sick. In today's world, there are not many that follow Nightingale's rules and what she wanted to carry out. She is a legend and an icon that will live on in everything that she stood for. Anyway on with today's post.
Biography
Florence (Flo) Nightingale was born on May 12, 1820, in Florence, Italy, to parents William Edward Shore an English noted Unitarian and Frances (Fanny) Smith. Her father changed his surname to Nightingale in 1815, when he inherited the property at Lea Hurst in Derbyshire. Florence and her older sister Parthenope (Parthe) Nightingale were born in places they were born in, Flo in Florence and Parthe, which is now part of the city of Naples.
Florence's family belonged to a very elite social circle. Her mother Frances came from a family of merchants and took great delight in socializing to a certain standard, with people of a certain stature and prominent social standing. Regardless of her mother's need for social climbing, Florence was the opposite, she didn't like being in social situations and tried to avoid those types of environments, as she always felt awkward and uncomfortable. She didn't like to be the centre of attention and would avoid it wherever possible. Florence was strong-willed and therefore would often butt heads, with her mother, whom she thought was controlling.
Florence's father William Shore Nightingale had become a wealthy landowner overnight, who had inherited two estates one at Lea Hurst, Derbyshire, and the other being the Embley Park Estate in Hampshire. Around the time Florence had reached the tender age of five the Nightingale's future was set. She was brought up on the family estate spending each summer at Lea Hurst, whilst the rest of the year is at Embley Park, and twice a year in the Spring and Autumn seasons they would make their way to London.
Education
Florence and Parthenope were more fortunate than most girls their age. They were educated at home by a governess then their father would teach them later, he dedicated his time providing his children with an education every child could only dream of. Florence was lucky enough that her father was so advanced minded, and taught her a choice of subjects, which would inspire her in history, philosophy, mathematics, classical literature, language, data analysis, Italian, French, German, Greek and Latin. Even though she was not as academically challenged as her sister, she was fluent in French and had a passion for literature and art.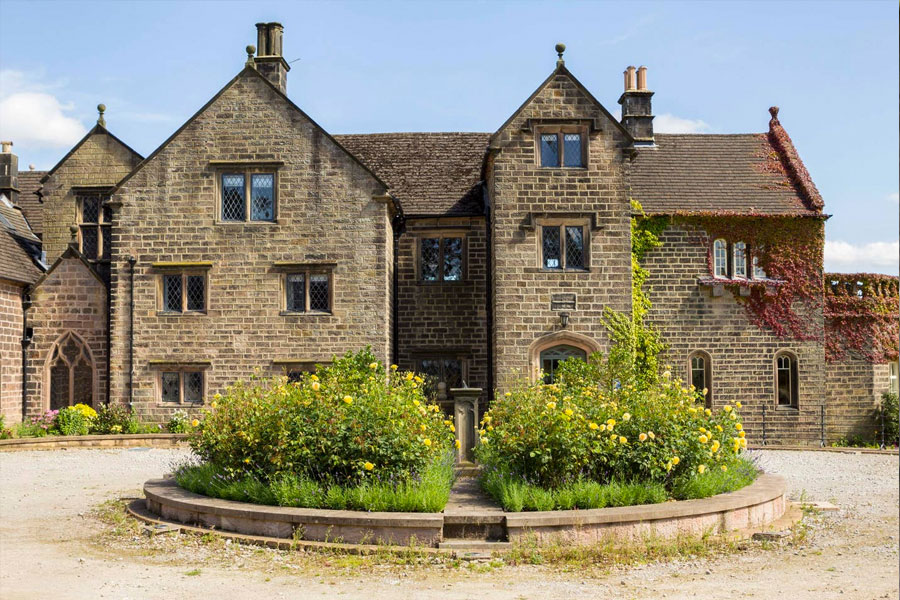 From an early age, Flo had become active in philanthropy, she would tend to the ill and help the people in the village who were poor. By the time she had reached sixteen, she discovered that nursing was her calling and that it was her divine purpose in life. On telling her parents what she wanted to do, her parents were not pleased, they even prohibited her from taking up a career in nursing. During the Victorian Era, It is expected from someone of Nightingale's social stature to marry a wealthy man, and not have a job, let alone have a career, and nursing for them would be classed as low, menial and beneath them by the upper class. But despite her parents' objections she still pursued her calling.
Her Death
Florence fell ill in August 1910, but she seemed to recover and was reported to be in good spirits, but a week later, on the evening of August 12, 1910, she took a turn for the worst with an array of symptoms, and unexpectedly died at 2pm the very next day. Saturday, August 13, 1910, at home in London.
To this day Florence Nightingale is broadly acknowledged and highly regarded as a true inspiration, and pioneer of modern nursing.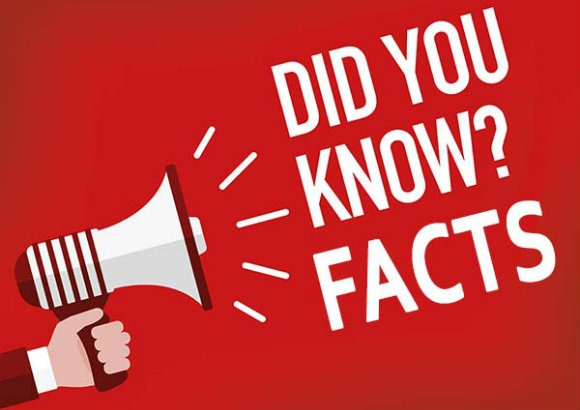 Nightingale was born on May 12, 1820, in Florence, Tuscany, Italy. She was known to her family as Flo.
Flo was born into a rich British family, in the aristocratic house named Villa Colombia, that gave her a rich childhood with care, education, and security, through her inheritance from a well to do father.
Nightingale's father was William Edward Nightingale, (1794–1874) and her mother was Frances "Fanny" Smith (1788–1880).
She has one sister, Parthenope Nightingale an English Writer who is just eleven months older than Florence, who died on her birthday.
At seventeen, she believed that she had heard God speaking to her, telling her that he wanted her to conduct some exceptional work.
In 1850 Nightingale travelled all the way to Alexandria in Egypt to study nursing at the Institute of Saint Vincent de Paul.
Flo and her sister Parthenope were very well educated, they were taught a range of subjects by their father and a governess.
Her family was very wealthy and had two homes. One is a winter home in Hampshire, and the other is a summer home in Derbyshire.
In 1844, Nightingale enrolled as a nursing student at the Lutheran Hospital of Pastor Fliedner in Kaiserwerth, Germany.
Florence Nightingale nursed wounded soldiers during the Crimean War. She is called the 'founder of modern nursing' because she showed that trained nurses and cleaned hospitals and helped sick people to get better.
Florence was able to go to the Crimean War because she was friends with Sidney Herbert, the Minister of War.
After arriving in Turkey, the Army doctors refused to work with her. However, they soon realised that they needed her help.
Florence Nightingale is known as "The Lady of the Lamp" because she often went around the wards at night carrying a lamp, to check on the soldiers.
Florence Nightingale helped in the Crimean War by bringing over volunteer nurses to look after British injured soldiers. She worked in the Scutari Hospital in Turkey.
From childhood, Florence was enthusiastic, to help people and dedicate her life to humankind. She had a dream to serve the sick and poor.
It is thought that Nightingale may have caught Chronic Brucellosis during the Crimea, which caused her significant problems.
Helena Bonham Carter is the first cousin three times removed of the Lady with the Lamp. Florence's mother Fanny was the sister of Joanna Smith, who married John Bonham Carter, Helena's great-great-grandfather.
Florence worked with a Royal Commission, where she found more soldiers had died from infection or a disease from the wounds.
She refused a proposal from Richard Monckton Milnes at seventeen, even though he stimulated her intellectually and romantically, her moral active nature required satisfaction, and she would not find it with him.
She campaigned for better sanitary conditions in India for forty years.
She remained mostly bedbound for the rest of her life. Although myalgic encephalomyelitis (ME) and chronic fatigue syndrome (CFS) were not defined in her lifetime, many current physicians and medical historians believe she developed ME/CFS because of chronic Brucellosis infection.
She got her first job in 1853 as Superintendent of a hospital for invalid women in Harley Street, London.
She made sure that hospitals were kept clean to stop the spread of illnesses. A lot more patients recovered because of the better care that they received. Hygiene is especially important in places where viruses can be passed.
At the Scutari Military hospital, there was a pet tortoise called Jimmy. His shell is at the Florence Nightingale Museum in London.
There is a Florence Nightingale Museum in London, which is also home to the Florence Nightingale Foundation, which supports the professional development of nurses and midwives. It houses more than 2,000 Artifacts, commemorating the life and career of the "Angel of the Crimea."
In 1860 Nightingale founded a nursing school at St Thomas Hospital in London. The school is still part of King's College, in London today.
Florence returned to England in 1856, she'd made quite a name for herself. After newspapers wrote about her work in the Crimean War, people thought of her as a heroine. Queen Victoria wrote her a letter to say thank you for everything she had done.
International Nurses Day falls on May 12 It's a day that celebrates nurses from across the world for all they do. They chose to celebrate this day in conjunction with Florence's birthday.
She wrote over 19,000 letters in her campaigns to improve health care. They have been put online for everyone to read.
Nightingale had become so famous, that when she travelled back from the Crimean War, she called herself Miss Smith to avoid publicity.
Florence trained nurses and wrote books to make sure that all nurses had the knowledge to be successful. One of her most well-known books is 'Notes on Nursing: What It Is, and What It Is Not.'
She inspired the great poet Henry Wadsworth Longfellow to write a well-known poem about a wounded man in a field hospital that sees a "lady with a lamp." titled "Santa Filomena"
The International Red Cross was founded by Henry Dunant, who was inspired by Florence's work. They are still awarding the Florence Nightingale medal every year.
Florence received many awards for the work she had done and was the first woman to be given merit.
Queen Victoria awarded the Royal Red Cross Medal to Florence in 1883. She was the first person to ever be awarded this!
After her death, the city of Florence erected a statue in her honour at The Basilica of Santa Croce. The statue was created by Francis William Sargent in 1913. The memorial was commissioned by the British community in Florence following Nightingale's death.
Thank you for taking the time to read my blog. Have a wonderful week and I will see you soon?