Hi everyone, I hope you were all enjoying this beautiful weather that we were having, but unlike you all basking in the sunshine, I have been looking after my daughter as she suffered a bad relapse with her ME/CFS, but she is slowly on the road to recovery, anyway I am back now, so on with this week's blog.
Today's post is about the upcoming books in May and June, that we can look forward to reading. I love reading, there is nothing like curling up with a book and a cup of cocoa especially on those winter nights, but during the summer you can go out in your garden or to the beach and enjoy the sunny weather and get a tan at the same time as enjoying a good book. Anyway, I hope some of these can tempt you to pick up a book. Enjoy!
The Next Wife Kaira Rouda
Kate Nelson had it all. A flourishing company founded with her husband, John; a happy marriage; and a daughter, Ashlyn. The picture-perfect family. Until John left for another woman. Tish is half his age. Ambitious. She's cultivated a friendship with Ashlyn. Tish believes she's won… She's wrong.
Realm Breaker by Victoria Aveyard
A strange darkness is growing in the Ward. Even Corayne an-Amarat can feel it, tucked away in her small town at the edge of the sea. Fate knocks on her door, in the form of a mythical immortal and a lethal assassin, who tell Corayne that she is the last of an ancient lineage – with the power to save the world from destruction.
Luck of the Titanic by Stacey Lee
Valora Luck has two things: a ticket for the biggest and most luxurious ocean liner in the world, and a dream of leaving England behind and making a life for herself as a circus performer in New York. Much to her surprise though, she's turned away at the gangway; apparently, Chinese aren't allowed into America…
Great Circle by Maggie Shipstead
From the night she is rescued as a baby out of the flames of a sinking ship; to the day she joins a pair of daredevil pilots looping and diving over the rugged forests of her childhood, to the thrill of flying Spitfires during the war, the life of Marian Graves has always been marked by a lust for freedom and danger.
Falling in Luck by Mary Ann Marlowe
Mallory Pech believes she's cursed. Injuries, accidents, and misunderstandings follow her wherever she goes. Even her name (first and last!) means bad luck. Her best friend, Benji Chance, insists Mallory's fortune is hers to control. Heeding his advice, Mallory pursues her dream man, the wealthy and debonair Jean-Luc Chevalier, son of her company's CEO, visiting her NY office from Paris. He's never noticed Mallory on his previous twelve trips, but maybe thirteen's her lucky number.
The Newcomer by Mary Kay Andrews
After she discovers her sister Tanya dead on the floor of her fashionable New York City townhouse, Letty Carnahan is certain she knows who did it: Tanya's ex; sleazy real estate entrepreneur Evan Wingfield. Even in the grip of grief and panic Letty heeds her late sister's warnings: "If anything bad happens to me —it's Evan. Promise me you'll take Maya and run. Promise me.
One Last Stop by Casey Mcquiston
For cynical twenty-three-year-old August, moving to New York City is supposed to prove her right: that things like magic and cinematic love stories don't exist, and the only smart way to go through life is alone. She can't imagine how waiting tables at a 24-hour pancake diner and moving in with too many weird roommates could possibly change that. And there's certainly no chance of her subway commute being anything more than a daily trudge through boredom and electrical failures.
illusionary by Zoraida Cordova
Reeling from betrayal at the hands of the Whispers, Renata has few options and fewer allies. Reluctantly, she agrees to join forces with Prince Castian, her most infuriating and intriguing enemy. Their goals: find the fabled Knife of Memory, kill the ruthless King Fernando, and bring peace to the nation.
While Justice Sleeps by Stacey Abrams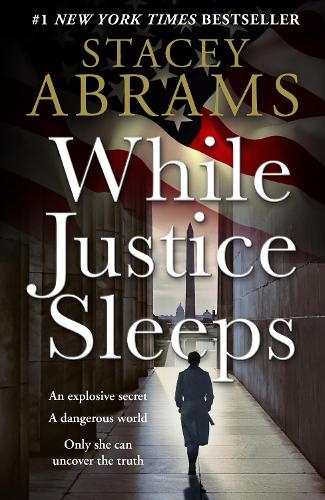 When legendary Washington judge Justice Wynn falls into a coma and puts his law clerk, Avery, in control, Avery's world is turned upside down. Because Justice Wynn had a secret. One that nobody wants to come out… But how high a price can you put on the truth? And is Avery brave enough to expose the White House itself?
Malibu Rising by Taylor Jenkins Reid
Malibu: August, 1983. It's the day of Nina Riva's annual end-of-summer party, and anticipation is at a fever pitch. Everyone wants to be around the famous Rivas: Nina, the talented surfer and supermodel; brothers Jay and Hud, one a championship surfer, the other a renowned photographer; and their adored baby sister, Kit. Together, the siblings are a source of fascination in Malibu and the world over-especially as the offspring of the legendary singer, Mick Riva.
Instructions for Dancing Nicola Yoon
Evie is disillusioned about love ever since her dad left her mum for another woman – she's even throwing out her beloved romance novel collection. When she's given a copy of a book called Instructions for Dancing and follows a note inside to a dilapidated dance studio, she discovers she has a strange and unwelcome gift. When a couple kisses in front of her, she can see their whole relationship play out – from the moment they first catch each other's eye to the last bitter moments of their break-up.
Spells Trouble by P.C. Cast
Hunter and Mercy Goode are twin witches, direct descendants of the founder of their town of Goodeville. As their ancestors have done before them, it is now time for the twins to learn what it means to be Gatekeepers-the protectors of the Gates to different underworlds, ancient portals between their world and realms where mythology rules and nightmares come to life.
Thank you for reading my blog, and enjoy the rest of your day. See you all next week.