Hi everyone, well the Christmas season is fast approaching. Trees are being decorated and decorations are being put up around the house and by now the shops will be bustling with eager customers trying to find the perfect gift for that someone special, while others have done most of their shopping online this year. I find that: 'yes' you can get pretty much anything online, and 'yes' it saves hours upon hours trawling around endless shops but it doesn't give you the same satisfaction or that personal touch of going from shop to shop and actually looking for that little something you know they will love. I hope that when you are out and about that you remain safe and sound.
I thought that I would do Christmas quotes this week, as we are now in December and a lead up to Christmas. Just to get you into the festive season. Three weeks today to be exact, it will be Christmas Eve.
Something For Everyone…
"Christmas… is not an external event at all, but a piece of one's home that one carries in one's heart." Freya Stark
"Christmas waves a magic wand over this world, and behold, everything is softer and more beautiful." Norman Vincent Peale
"It is Christmas in the heart that puts Christmas in the air." W. T. Ellis
"The magic of Christmas never ends and its greatest of gifts are family and friends," Unknown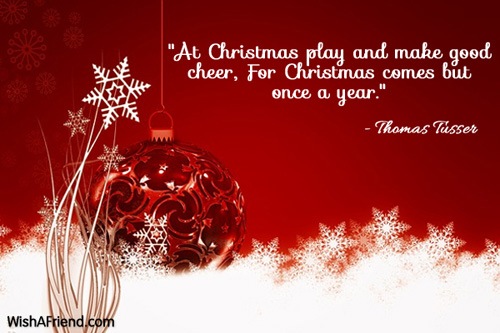 "Christmas is the day that holds all time together." Alexander Smith
"Gifts of time and love are surely the basic ingredients of a truly merry Christmas." Peg Bracken.
"At Christmas, all roads lead home." Marjorie Holmes
"Twas the night before Christmas, when all through the house not a creature was stirring – not even a mouse: The stockings were hung by the chimney with care, in hopes that St. Nicholas soon would be there." Clement C. Moore
"It comes every year and will go on forever. And along with Christmas belong the keepsakes and the customs. Those humble, everyday things a mother clings to, and ponders, like Mary in the secret spaces of her heart." Marjorie Holmes
"Christmas is doing a little something extra for someone." Charles Schulz
"One of the most glorious messes in the world is the mess created in the living room on Christmas day. Don't clean it up too quickly." Andy Rooney
"The best of all gifts around any Christmas tree: the presence of a happy family all wrapped up in each other." Burton Hillis
"Never worry about the size of your Christmas tree. In the eyes of children, they are all 30 feet tall." Larry Wilde
"What is Christmas? It is tenderness for the past, courage for the present, hope for the future. It is a fervent wish that every cup may overflow with blessings rich and eternal, and that every path may lead to peace." Agnes M. Pharo
"Christmas is not as much about opening our presents as opening our hearts." Janice Maeditere
Funny Christmas Quotes
"Christmas is a baby shower that went totally overboard." Andy Borowitz
"My husband's idea of getting the Christmas spirit is to become Scrooge." Melanie White
"Keep your friends close, your enemies closer, and receipts for all major purchases." Bridger Winegar
"He who has not Christmas in his heart will never find it under a tree." Roy L. Smith
"At Christmas, tea is compulsory. Relatives are optional." Robert Godden
"What I like about Christmas is that you can make people forget the past with the present." Don Marquis
"I love Christmas. I receive a lot of wonderful presents I can't wait to exchange." Henny Youngman
"Never worry about the size of your Christmas tree. In the eyes of children, they are all 30 feet tall." Larry Wilde
"Who's the bane of Santa's life? The elf and safety officer." Catherine Tate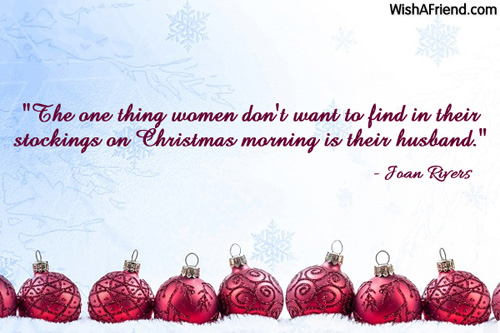 "Mail your packages early so the post office can lose them in time for Christmas." – Johnny Carson
"Three phrases that sum up Christmas are: Peace on Earth, Goodwill to Men, and Batteries not included." – Author Unknown
"I left Santa gluten-free cookies and organic soy milk and he put a solar panel in my stocking."– Unknown
"If you can't wrap Christmas presents well, at least make it look like they put up a good fight."– Author Unknown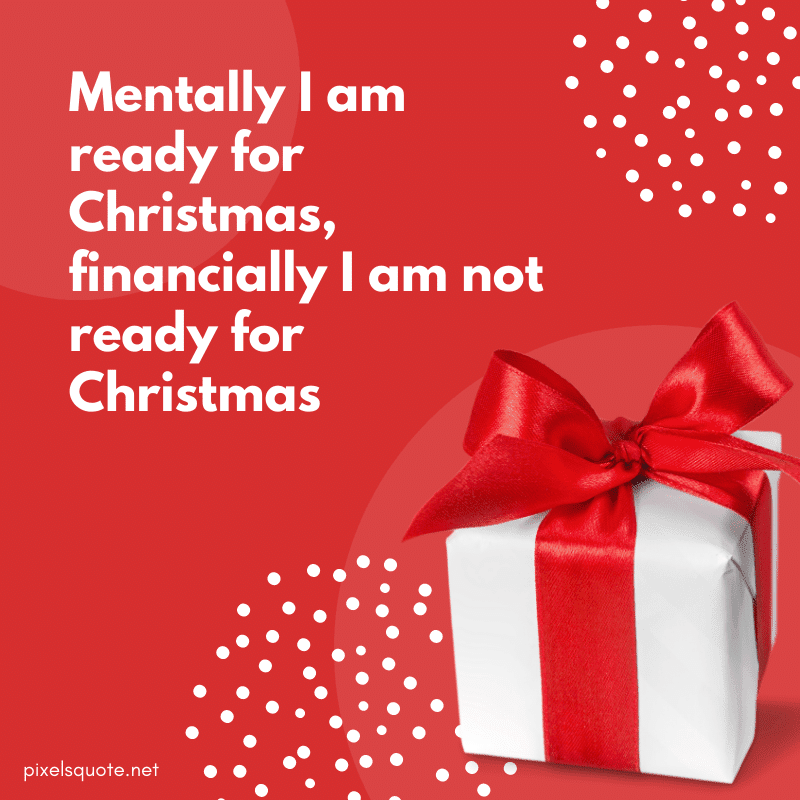 "Christmas is a magical time of year… I just watched all my money magically disappear."– Unknown
"My mother-in-law has come round to our house at Christmas seven years running. This year we're having a change. We're going to let her in."– Leslie 'Les' Dawson, Jr.
"Anyone who believes that men are the equal of women has never seen a man trying to wrap a Christmas present." – Unknown
"The best Christmas present I got from my husband was a week to do whatever I wanted."– Olivia Haigh Williams
Christmas Movie Quotes
"Maybe Christmas," he thought, "doesn't come from a store. Maybe Christmas… perhaps… means a little bit more." How The Grinch Stole Christmas.
"The best way to spread Christmas cheer is singing loud for all to hear." Elf
"Look, Daddy. Teacher says every time a bell rings, an angel gets his wings." it's A Wonderful Life
"Some people are worth melting for. Just maybe not right this second." Frozen
"Charlie, stay away from those things. They're reindeer, you don't know where they've been. They all look like they've got key lime disease." The Santa Clause
"I need some peace and quiet…or whatever it is people go away for." The Holiday
"We're your worst nightmare. Elves with attitude." The Santa Clause
"How can you give Kris Kringle a parking ticket on Christmas Eve? What's next, rabies shots for the Easter Bunny?" Home Alone
"One can never have enough socks. Another Christmas has come and gone and I didn't get a single pair. People will insist on giving me books." Harry Potter and the Sorcerer's Stone
"What happened to the hickory honey ham?" Christmas with the Kranks
"Oh, I love it. It's so cute. It like a little baby unicorn." Frozen
"If you see a sign that says 'Peep Show', that doesn't mean they're letting you look at presents before Christmas." Elf
Thank you for taking the time to read my blog. Keep safe, and I will see you all next week!