Hi everyone, wow this week as been full of news. some good like the birth of prince Harry and Meghan's baby girl Lilibet, Congratulations to them both and to Archie on becoming a big brother. Well on a different note we have now been told that June 21, 2021, is not happening because of the spike in cases.
As for me I am going through it a bit, health wise at the minute, not only have I found a couple of lumps on my stomach, but I am also having to see a physiotherapist that specialises in the spine, as I have constant pressure on the lower part of my back. I get to see someone in person at the end of the month. I will keep you posted on what happens next…
Today's post is Judy Garlands Quotes, as this would have been her 99th birthday if she had still been alive today. She was an American actress, vaudevillian, and dancer, that had an exceptional singing voice, and an unbelievable amount of talent, together with her vulnerability, she went on to become the most popular Hollywood icon of the twentieth century, with a career spanning over four decades. Anyway on with the quotes.
Judy Garlands Best Quotes
"Wouldn`t it be wonderful if we could all be a little more gentle with each other, and a little more loving, have a little more empathy, and maybe we'd like each other a little bit more". Judy Garland
"Toto, I've a feeling we're not in Kansas anymore." Dorothy Gale The Wizard of Oz
"I can live without money, but I cannot live without love" Judy Garland
"Psychologically, I'm very confused, but personally I feel just wonderful." Veronica Fisher In the Good Old Summertime
"Give the people what they want and then go have a hamburger". Judy Garland
"I can't believe it. Right here where we live – right here in St. Louis." Esther Smith Meet Me in St. Louis
"I suddenly knew that this was the beginning of a new life … Hollywood thought I was through; then came the wonderful opportunity to appear at the London Palladium, where I can truthfully say Judy Garland was reborn" Judy Garland
"All night long he calls her snooky ookums." Hannah Brown Easter Parade
"I've been in love with audiences all my life, and I've tried to please. I hope I did". Judy Garland
"Behind every cloud is another cloud" Judy Garland
"There's no place like home." Dorothy Gale The Wizard of Oz
"I've never looked through a keyhole without finding someone was looking back". Judy Garland
"You'll never be big time because you're small time in your heart." Jo Hayden For Me and My Gal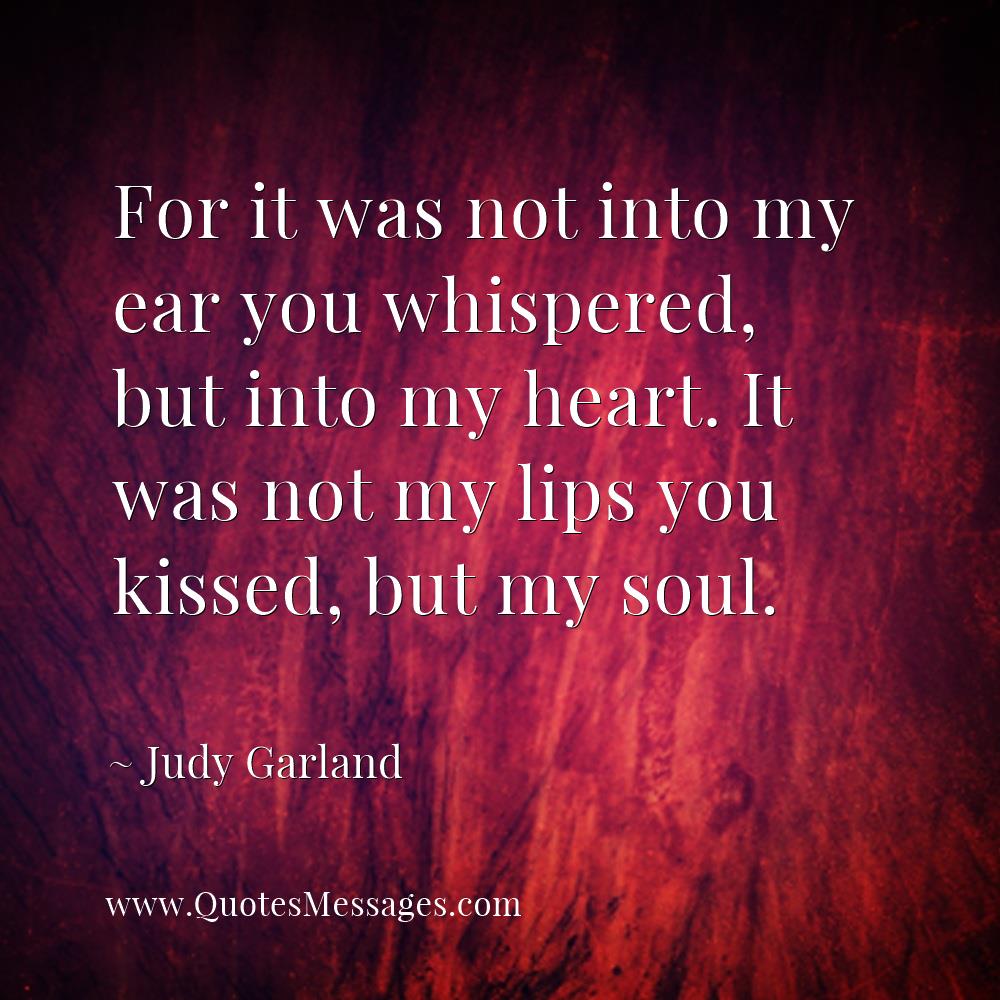 "The greatest treasures are those invisible to the eye but found by the heart". Judy Garland
"Me, a child! Listen here, Andrew Hardy, my mother just bought me an evening dress that simply has no visible means of support!" Betsy Booth Life Begins for Andy Hardy
If I'm such a legend, then why am I so lonely? If I'm such a legend, then why do I sit at home for hours staring at the damned telephone, hoping it's out of order, even calling the operator asking her if she's sure it's not out of order? Judy Garland
"Lions, and tigers, and bears! Oh, my!" Dorothy Gale The Wizard of Oz
"How strange when an illusion dies. It's as though you've lost a child." Judy Garland
"I love the piano. I love the piano. I love to hear somebody play, upon the piano – the grand piano. It simply carries me away." Hannah Brown Easter Parade
Thankyou for taking the time to read my blog. Enjoy the weekend as I hear its going to be a real scorcher, so don't forget to put some sunscreen on and just enjoy this beautiful weather we are having and I shall see you all next week.