Hi everybody, it is good news that more and more things are opening up and everywhere is returning back to normal. It would be good to get back to having a normal routine without all these restrictions, but saying that does not mean I don't have my own concerns about walking around with no masks on, especially when their still is so many different variants out there…
Today's post is about what happened on This Day in Disney History, No matter who you are, young or old, you just can't help but take Disney to your heart. It just becomes part of all our lives, which starts from a very young age. Eventually, you go on to enjoy it with your own family and get to relive it through your child's eyes. Over the years they have released some spectacular films and amazing animations for you to enjoy, time and time again.
What Happened in Disney History?
1909:
Ken Darby was born in Hebron, Nebraska and is a man with many talents He was a lyricist, composer, vocal arranger, conductor, and Grammy Award-winner. Ken is best known for his works on Porgy and Bess, The King and I, and Flower Drum Song. Darby worked as a composer and production supervisor for Walt Disney Studios. In 1946 he was a choral and vocal director on one of Disney's classic films the Song of the South and wrote music for some short movies like Casey at the Bat, Once Upon a Wintertime and The Brave Engineer.
1924:
Bernard E. McEveety is an American film and Tv director, he was born in New Rochelle, New York. His Disney film credits include One Little Indian, Napoleon and Samantha (directing Jodie Foster in her debut film), and Disneyland's Donovan's Kid. He is more known for his tv work in tv, McEveety directed 31 episodes of the classic series Combat as well as various tv episodes of Air Wolf, Knight Rider, The Incredible Hulk, The Dukes of Hazard, The A-Team and so much more…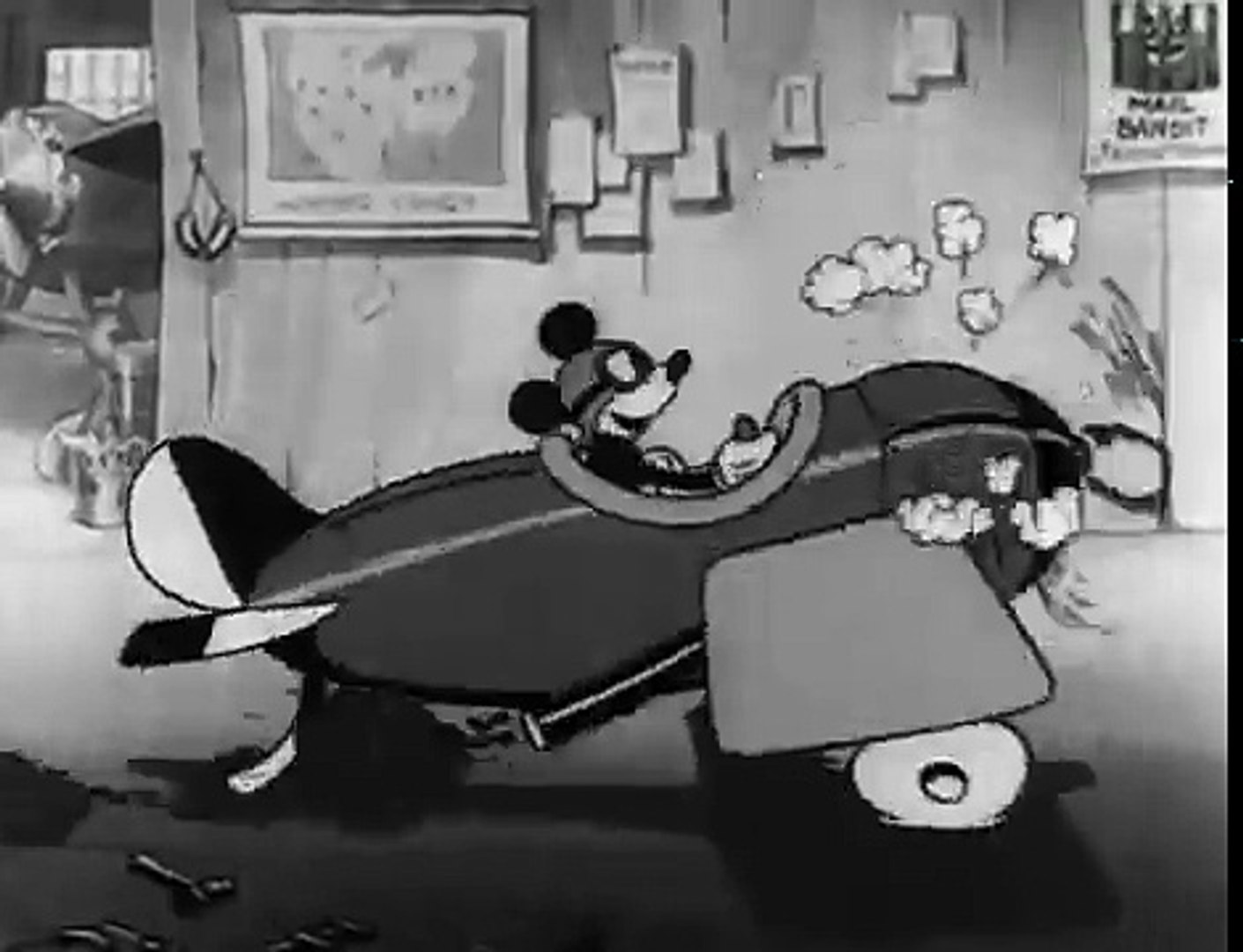 1933
Disney's popular cartoon character Mickey Mouse is in The Mail Pilot, which was directed by David Hand, is released. When Mickey and the mail pilot is entrusted with a chest of money, he must overcome some obstacles as he battle his way through rain, snow, and bandit Pete, who has a plane that is equipped with a harpoon cannon and a machine gun…
1935:
Animator, film director, screenwriter, and producer Burnett "Burny" Mattinson is born in San Francisco, California. His earliest credits go back to the 1955 Disney's Lady and the Tramp, in which he was an "inbetweener" (It is Someone who draws pictures to fill up the keyframe). Burny has worked as an assistant on One Hundred and One Dalmatians, The Sword and the Stone, Sleeping Beauty, Mary Poppins, The Aristocats and The Jungle Book. He then went on to become a character animator on Robin Hood and Winnie the Pooh, as well as a storyboard artist for The Rescuers. Burny also produced and directed The Great Mouse Detective and Mickey's Christmas Carol. In 1994 Mattinson was awarded the Winsor McCay Award, and in 2008 he was also awarded the Disney Legends Award.
1939:
Born in Brooklyn, New York on this day was Hollywood Actor and producer Harvey Keitel. To his credits, he has Disney, Touchstone, and Miramax films amongst others to his repertoire, which include Sister Act, National Treasure, and National Treasure: Book of Secrets.
1942:
Disney's animated feature film Pinocchio is about a wooden boy, who wants to be a real boy was released in Switzerland.
1949:
A Dixieland Jazz band consists of the Firehouse Five Plus Two, which is made up of Disney Studio employees, started recording their very first album. The recording session takes place at Radio Engineers famous Studio B, in Hollywood, California with engineer Lowell Frank at the controls.
1971:
A man with so much flair and unbelievable talent is singer-songwriter Elton John who visited Disneyland for the very first time during his second U.S tour. He is to also perform across the way at the neighbouring Anaheim Convention Centre the following day.
1979:
Walt Disney's wonderful world of colour aired the episode "Sky Trap," which was directed by Jerome Courtland. A plane carrying a cargo of illegal narcotics crashes and leads to the disappearance of an infamous drug smuggler called "The Hawk."
1993:
Debby Ryan is an actress and singer and was born in Huntsville, Alabama, she is best known for her role on Disney Channels Original Series the Suite Life on Deck. She then went onto play a nanny on another Disney Original Series Jessie between 2011-2015. Her other television credits include Jonas Brothers: Living the Dream, Hannah Montana, Wizards of Waverly Place, Austin & Ally, and Girl Meets World. Her movie credits include 16 Wishes, The Suite Life Movie, the live-action Muppets Most Wanted and the animated Tinkerbell and the Secret of the Wings as the voice of Spike.
1997:
London's production of Disney's Beauty and the Beast premiered at the Dominion Theatre…
2000:
Original Disney Channel Movie Miracle in Lane Two, featuring Frankie Muniz and Patrick Levis (Who will win the Young Artist Award for his performance), aired
2001:
The Wonderful World of Disney aired one of the world's most famous and iconic Child Stars of its time. Child Star: The Shirley Temple Story.
2002:
Walt Disney World no longer allows its guests to bring water coolers into the water parks, for security reasons.
2005:
The Herbie VW Volkswagen goes on Tour in the US, to celebrate its 50th anniversary and the release of Herbie: Fully Loaded, it begins at Santa Monica Pier in California and stops over at a dozen states.
2008:
Kerry Butler who is currently the star of Broadways Xanadu releases her debut album called Faith, Trust & Pixie Dust, it features 12 Disney tracks, (Butler has also played the role of Belle in Beauty and the Beast on Broadway). On the same day she was nominated for a Tony Award for Best Performance by a leading actress in a musical.
Disney press publishes Camp Rock: The Junior Novel by Lucy Ruggles, the novel is based on the Disney Channel movie.
2009:
The 62nd Cannes Film Festival starts off with its newest Disney Pixar 3D movie Up.
Theatre, film and television actor, Frank Aletter passes away aged 83 in California. His Disney films include A Tiger Walks, Now You See Him, Now You Don't and Run, Cougar, Run.
2010:
Disney and ABC Television Group receives a whopping 59 nominations for the 37th Annual Daytime Entertainment Emmy* Awards, was announced live from New York City. Among the nominations are 4 for Disney Channel's Phineas and Ferb and 4 for Disney Parks Christmas Day Parade.
2012:
Desperate Housewife's final episode "Finishing the Hat" aired on ABC. It was promoted as Kiss Them Goodbye; this was the end of season 8 and their final season of the award-winning series.
2021:
Disneyland begins to offer its cast members, who are both furloughed, along with their families, the single-shot Johnson and Johnson or the two-shot Pfizer vaccination (which is due to the current situation of the pandemic). The vaccine clinic is being offered at the Disneyland hotel through May and June.
Thank you for taking the time to read my blog. Enjoy the rest of your day and I will see you all next week.