Good morning to all, Firstly I would like to wish a special little man in my life a happy six months old, which he turned yesterday.
Today's post is about Travel Quotes, by now there's probably a massive surge in travellers wanting to get away,. Even though some countries can, there are others that can't at this very moment in time, I feel there pain deeply as it would be nice to go and visit so many places that's kept you going these last sixteen months. I did these quotes to keep our spirits up as we will soon reach our destination. Enjoy!
39 Best Travel Quotes
"The world is a book and those who do not travel read only one page." Saint Augustine
"Travel doesn't become adventure until you leave yourself behind"
"One's destination is never a place, but a new way of seeing things." Henry Miller
"Life is either a daring adventure or nothing at all" Helen Keller
"Travel is the only thing you buy that makes you richer."
 "No one realizes how beautiful it is to travel until he comes home and rests his head on his old, familiar pillow." Lin Yutang
"Take only memories, leave only footprints" Chief Seattle
"I want to make memories all over the world"
"Life is short and the world is wide, the sooner you start exploring it, the better." Simon Raven
"Travel makes one modest, you see what a tiny place you occupy in the world." Gustave Flaubert
"I don't know where I'm going, but I'm on my way"
"To move, to breathe, to fly, to float,
To gain all while you give,
To roam the roads of lands remote,
To travel is to live." Hans Christian Andersen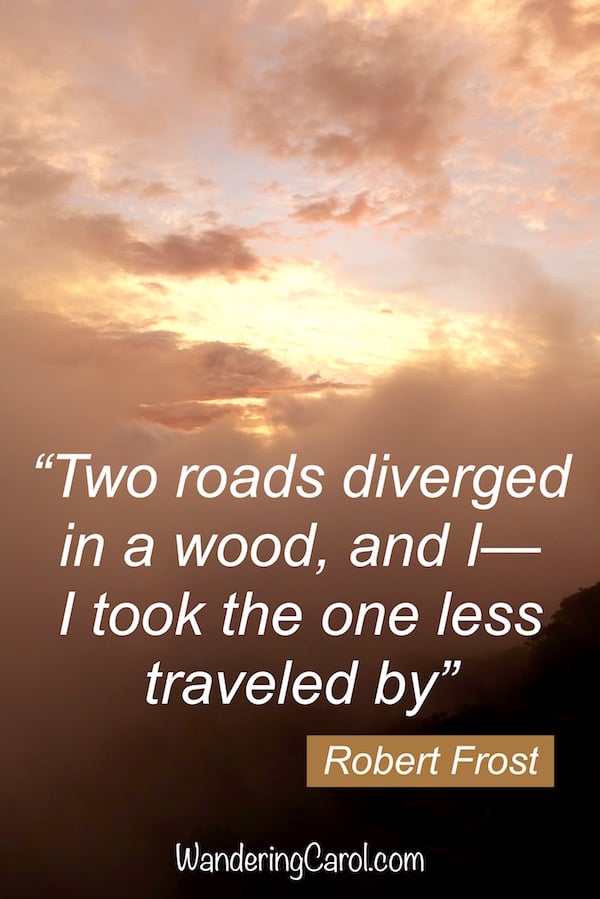 "Like all great travellers, I have seen more than I remember and remember more than I have seen." Benjamin Disraeli
"It doesn't matter where you're going, it's who you have beside you."
"It is not the destination where you end up but the mishaps and memories you create along the way." Penelope Riley
"Stop worrying about the potholes in the road and enjoy the journey" Babs Hoffman
"Fear is only temporary. Regrets last forever."
"People don't take trips, trips take people." John Steinbeck
"Climb the mountain so you can see the world, not so the world can see you. David McCullough
"We travel not to escape life but for life not to escape us."
"Travel has a way of stretching the mind." Ralph Crawshaw
"Jobs fill your pocket but adventures fill your soul." Jamie Lyn Beatty
"Wandering re-establishes the original harmony which once existed between man and the universe." Anotole France
"Live with no excuses and travel with no regrets" Oscar Wilde
"I would rather own a little and see the world than own the world and see a little of it." Alexander Sattler
"All journeys have secret destinations of which the traveler is unaware."
"There's a sunrise and sunset every single day, and they're absolutely free. Don't miss so many of them." Jo Walton
 "It is better to see something once than to hear about it a thousand times." Asian Proverb
"It's a big world out there, it would be a shame not to experience it."
"The only people who ever get any place interesting are the people who get lost." Henry David Thoreau
Thank you for taking the time to read my blog. Enjoy the rest of your week and I will see you back here next week!