Hi everyone, hope you are all okay. It has been a remarkably busy week for my family and I, as besides doing this post I have been packing my house up as we are moving within the next few weeks. But I have to say, it is one of the most stressful things you must go through in life. But the thing you must do is learn to take everything in one's stride and try and have fun while doing it. Everybody as their own copying techniques, but seriously I cannot wait until all of this is over with. Any way on with this week's blog, which is about Audrey Hepburn who died twenty-nine years ago today. This is a celebration of her extraordinary life that she once led.
Audrey Hepburn was an exceptional woman with such talent and energy. She was not only a famous actor, model, and humanitarian, but she was also charming, chic, super talented, and intelligent too and she was always poised to perfection, no matter the situation… The best way to describe her is that she always wore her heart on her sleeve, an icon who had a pure heart and led by example and for many to follow across the world, but no one knew behind that smile the trials and difficulties she had faced to become the iconic movie star of all time.
Early Years
Audrey Hepburn was born Audrey Kathleen Ruston, on 4 May 1929 in the small town called Ixelles, Brussels, Belgium to parents Joseph Victor Anthony Ruston an English banker, and a Dutch Baroness Ella Van Heemstra. Her father Joseph would later go on to add 'Hepburn' to his namesake, and his daughter then became Audrey Hepburn-Ruston. Despite her ancestral nobility, Audrey was faced with many obstacles and challenges that she had to face and endure during her childhood.
By the time Audrey reached the age of six, she started to suffer the effects of her parent's divorce, which had hit her extremely hard. Her mother would uproot her, and they moved to the Netherlands. By the time she was of school age, she was living in Arnhem which was occupied by the Nazi's. And when Germans invaded the country, she took on the pseudonym name "Edda Van Heemstra" so that her name could blend in, instead of her real name sounding to English, as it could bring a whole heap of trouble her way.
Times were very tough for her during the war, so much that she had to starve, and in time the stress manifested itself by affecting her health and had an everlasting effect on her metabolism, which she never recovered from, it was never the same again after that, as she suffered from anaemia respiratory disease and depression.
Audrey started taking dance lessons from the age of five and had always taken an interest in art and went on to complete her time at Arnhem Conservatory and then with her mother moved to Amsterdam where they both worked as nurses in a soldier's home, before moving the family to London, England after the war when Audrey was fifteen, where she began to study dance on a ballet scholarship.
In 1946 when she was sixteen, Audrey started taking ballet lessons that coincided with her job, but because the damage had been done during the war, she was faced with the consequences of being undernourished, and as a result, her health would not let her become a top ballet dancer. During that time, her mother had taken on any menial jobs to support her family, while Audrey went on to earn a living herself, and acting for her seemed to be the best choice.
Family Life
During working on Ondine. Audrey met her future husband, director, and actor Mel Ferrer. Despite Ferrer being married before, nothing could stop the two lovebirds from falling in with each other, even though this would be his third marriage, and he already had five children. In 1954 they got married and six years later, their first and only child together Sean Hepburn Ferrer was born. Mel and Audrey were together for fourteen years before they split up and divorced in 1968.
The breakdown of their marriage hit Audrey hard, so much so, she had to seek medical help. The famous Hollywood star sought treatment in the form of a psychiatrist Italian Andrea Dotti who she went on to marry in 1969 and gave birth to a son Luca. Eventually, their relationship started to fall apart as Dotti was cheating on his wife, she tried to ignore the many indiscretions he had, her patience lasted ten years but she could not take it anymore.
Audrey fell in love again with Dutch Robert Wolders for the final time at fifty, which would last the rest of her life. They never married but that did not stop them from enjoying spending time together and being happy.
Activist
By the time Audrey Hepburn's acting career was over, she was then appointed as the UNICEF Goodwill Ambassador. She first became a part of UNICEF in 1954 and took part in broadcasts and radio. Hepburn was so appreciative and grateful for everything the foundation had done for her, as it had saved her life when she too was a youngster.
Audrey spent the rest of her years helping to improve children's lives in poorer countries. Within the last five years, she had visited more than twenty countries and taken care of disadvantaged children and their families.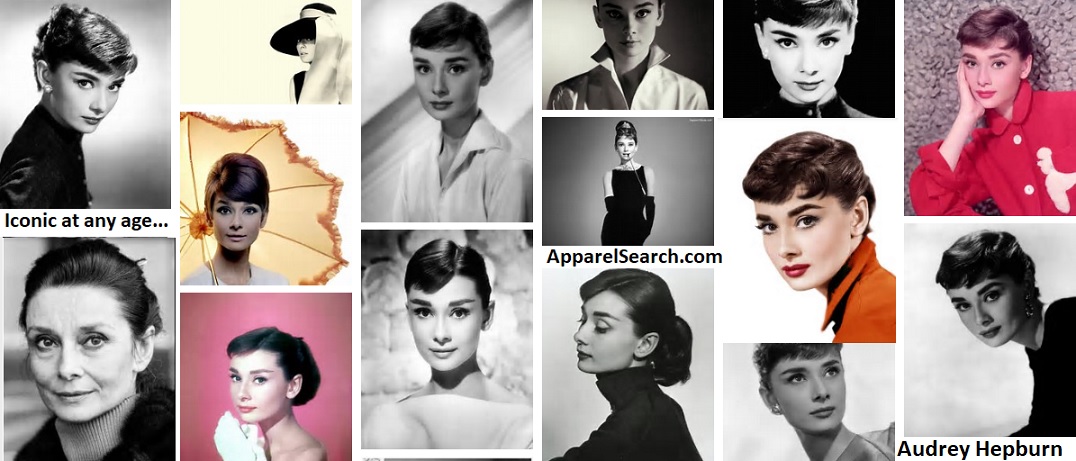 Her Death
The UNICEF took up so much of her energy, with going on many trips it had a vast impact on Audrey's health. In 1992 was the last time she visited Somalia and Kenya. During the trip she had unbearable abdominal pain, African medics told her she needed to start easing up on her tour and phase it out, at once. She refused, but once she had got back home, she saw her doctors and it was there she was diagnosed with a colon tumour, within a fortnight she had surgery, which doctors were confident they had caught it in time. Three weeks later she was retaken to hospital with the pain resumed. The tumour had spread to other parts and there was nothing more they could do for her. The actress passed away January 20, 1993, aged 63 in Switzerland surrounded by her family.
Facts:
Hepburn had two older brothers Arnoud Robert Alexander Quarles van Ufford and Ian Edgar Bruce Quarles van Ufford
Her father deserted her family, only days before World War II broke out in 1939.
She is an introvert and likes nothing more to spend her days when not filming 'alone.'
She began dancing from the age of five, and by 1944, she had become a proficient ballet dancer and secretly danced for groups of people to collect money for the Dutch resistance.
Alberto de Rossi was her favourite makeup artist; he was partially responsible for her signature look including her doe eyes. She considers him like a family member, and was devastated when he died, that she considered never doing another movie again.
Her parents were Nazi sympathizers, while Hepburn boldly supported the resistance.
She suffered with two miscarriages, one early in the pregnancy, but it was her second that she would never get over, which was the loss of her baby girl that she lost when she was six months pregnant.
Her favourite color was cyan, she liked the blueish-green hue.
Audrey was a ballet dancer, and she found that ballet flats were what she felt most comfortable in. Also, being tall, high heels did not suit her as other people were always shorter than her.
Hepburn sang Happy Birthday to JFk in 1963, a year after Marilyn Monroe did. It was a private event..
Audrey aspired of becoming a prima ballerina, and began ballet training under Sonia Gaskell, a leading figure in Dutch ballet, and Russian teacher Olga Tarasova in Amsterdam, before training in London with Marie Rambert.
Hepburn would have her eyelashes painfully separated by using a pin, after applying three coats of mascara.
She's a member of the EGOT club. She is only one of fourteen people in the world to win an Emmy, a Grammy, an Oscar, and a Tony award.
Audrey spoke five languages, English, Spanish, French, Dutch, and Italian.
Marilyn Monroe was originally intended to play the lead in "Breakfast at Tiffany's" instead of Audrey. Although it was one of Hepburn's most popular films, the author, Truman Capote, was disappointed that they didn't hire Marilyn.
She had a pet baby deer named Pippin (and nicknamed 'Ip'), and 1959 film Green Mansions the animal trainer suggested Hepburn take the deer home with her, so that it would follow her on-screen. The fawn became her sidekick and even went with her to the supermarket, but Audrey fell in love with the deer so much that she decided to keep him.
Hepburn had a one-of-a-kind perfume created for her by Hubert de Givenchy in 1957 named L'Interdit which means "forbidden" in French. It was released to the public in the '60s, and is now formulated with Bulgarian rose, jasmine, pink pepper, orris, and tonka bean.
A child of World War II, Hepburn suffered starvation and malnutrition while hiding from the Nazi's, at one point surviving on just water and nettles.
Most of her leading men were twenty to thirty years older than her.
Audrey always wore a 10 ½ size shoe, and always bought half a size bigger, so that it gave her plenty of room to manoeuvre as she did not want them to look as if their squeezed in.
Hepburn was furious at first when she found out her vocals were not strong enough and that she would have to be dubbed by Marion Nixon in My Fair Lady.
Audrey dated John F Kennedy when he was a senator, and he once quoted his favorite film was Roman Holiday.
The original character design of Disney's princess Aurora was done by Tom Oreb, who modelled the princess after the elegant, slender features of Audrey.
Before Audrey became famous, she was once engaged to James Hanson, but she felt that their careers would keep them apart for too long and it would not work out.
French designer Hubert de Givenchy was her personal stylist and lifetime friend, they were friends for forty years.
Whilst filming the movie "Two for the Road" with Albert Finney, she had to be thrown into the pool, but Audrey was so scared of drowning, that out of camera shot, there was some crew on standby to grab her and comfort her if something were to go wrong. The fear you see on camera is 100% genuine.
The Tiffany Yellow Diamond Necklace has only been worn by four famous women; Audrey Hepburn, American socialite Mrs. E. Sheldon Whitehouse, Lady Gaga, and Beyoncé Knowles.
There are three flowers named after Hepburn, a breed of Daylily, Rose and Tulip "as a tribute to the actresses for her long-time work on behalf of UNICEF."
Audrey had her own insecurities and never saw herself as beautiful, she often wondered why people did, she never understood why people would see her as beautiful, her son Luca says, "she had thought her nose to be too big, she had not enough breasts, was too skinny and had big feet."
Won an Academy Award on her first major movie "Roman Holiday."
During World War II Audrey was a volunteer nurse in a Dutch hospital, during the battle of Arnhem. The hospital received wounded allied soldiers. One of the soldier's she had nursed back to health was a young paratrooper. Little did she know, the young man would be a future director named Terence Young, and twenty years later he directed her in "Wait Until Dark".
Audrey Hepburn's weight was 110 lbs which she did not exceed over unless she was pregnant. Right after World War II, she weighed a measly 88 lbs at age 16. but suffered from malnutrition later in life, which she never recovered from the effect and damaged that it had on her.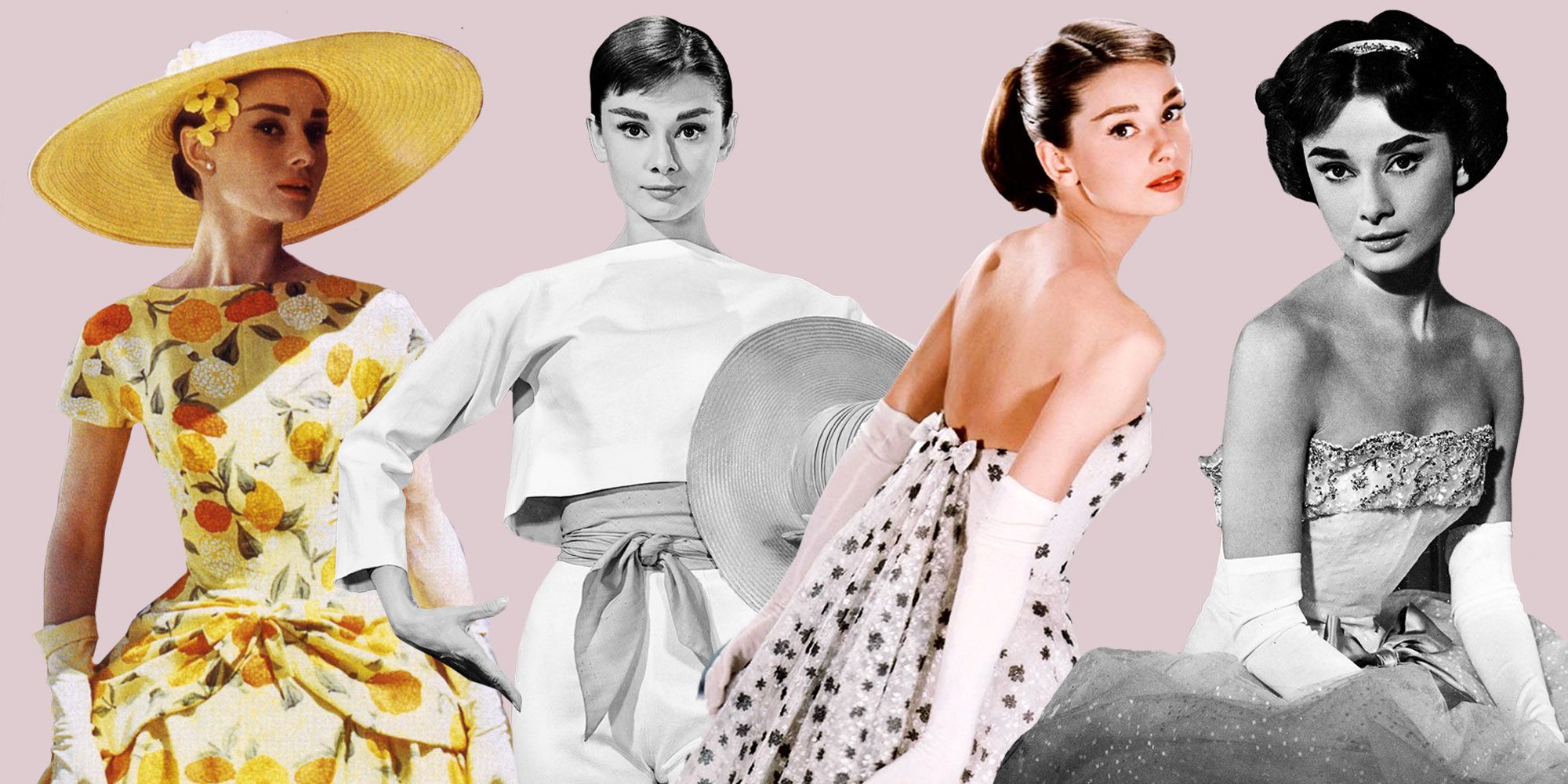 Audrey fell madly in love with William Holden and the two embarked on an affair, during the casting of the movie Sabrina, even though he was married at the time. The one thing she desperately wanted was to have children with him, but Bill did not… Instead, he got a vasectomy unbeknownst to her, it absolutely broke her heart when she was told.
She broke her back by being thrown from a horse while filming the Unforgiven, when she was shooting a riding scene. She is terrified of horses and never rode another one again.
Audrey was training as a dental assistant right before she was found by a talent scout who wanted her for the Broadway play "Gigi" which was her big break.
She hated wearing watches, as she strongly disliked the cold of the metal when touching her skin and the heaviness of the watch.
Audrey was the first star to have a street named after her, and they put on an entire ceremony for her.
She loved to garden in her spare time, and she famously once quoted "To grow a garden is to believe in tomorrow." She loved gardens so much that in her last years, she gladly agreed to host the PBS Television series Gardens of the World.
Audrey was amazingly generous, as she contributed to UNICEF by donating all her salary, which she earned from her final movies, and was appointed Goodwill Ambassador of UNICEF in 1988, which she had contributed to since 1954.
She went to Ethiopia, Turkey, Vietnam, South and Central America countries, and Bangladesh and helped organize humanitarian aid supply, vaccination programs, and drinking water provision.
Hepburn was awarded the Presidential Medal of Freedom in 1992, one month before she passed away from cancer at the age of 63.
Thank you for taking the time to read my blog, Enjoy the rest of your day and I will see you next week.