Good morning, everyone. Today in the United States they are celebrating Thanksgiving Day, and in a few short hours, they will be starting there day off busy preparing their thanksgiving dinner. But before tucking into that wonderful meal that you should take a moment to reflect and remember that Thanksgiving did not come entirely peacefully, because after the pilgrims arrived there was years of conflict between European settlers and the Wampanoag people, which resulted in the deaths of millions of People.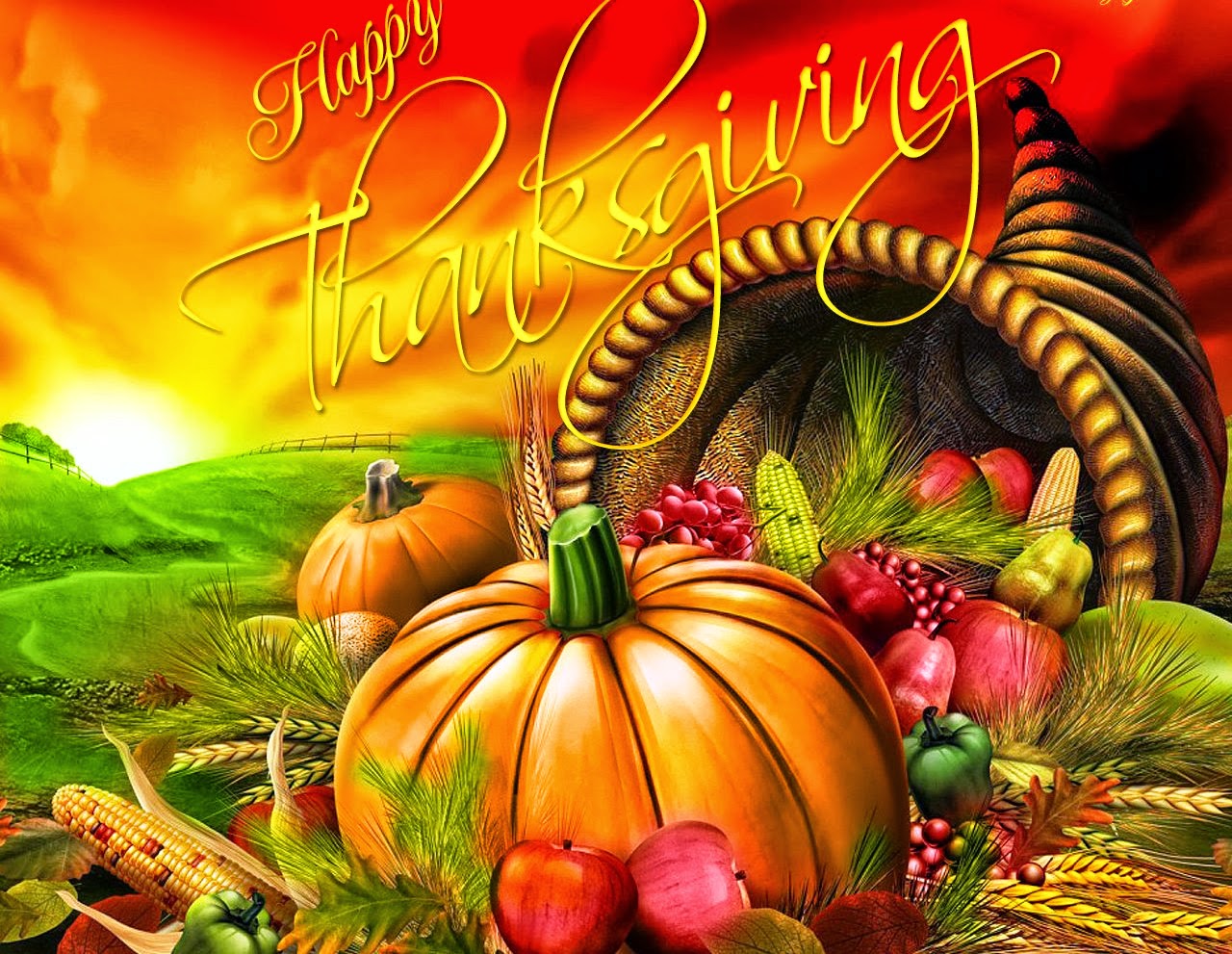 Thanksgiving Day is a national annual holiday for both the U.S and Canada. It is a day where you get to celebrate the harvest and other blessings that has gone on throughout the past year. It is a time to reflect on everything you have done and learn to appreciate what you have and to be thankful for.
What a way to start off the season in the United States as many cities begin with the Thanksgiving parade, which include marching bands, singers, giant balloons, floats, as well as other marching entertainment, they will take to the streets and boulevards. The best-known, and biggest parade is in New York City, New York. It does not matter where you are in the U.S. you can find a celebration anywhere, whether it is the Pacific Northwest, the Southeast, the Northeast or somewhere in the middle, there are celebrations everywhere you look.
Below are some interesting facts about Thanksgiving. Enjoy!
Modern Thanksgiving consists of cranberry sauce, sweet potatoes, and pumpkin pie were not part of the 1621 celebrations. Pumpkin pie would be introduced at the following year's feast, but there's no mention of cranberry sauce until 1660's.
The average number of calories consumed on Thanksgiving is 4,500.
The history of U.S. presidents pardoning turkeys is patchy. Harry Truman is often credited with being the first president to pardon a turkey, but that is not true. He was the first to receive a ceremonial turkey from the National Turkey Federation, and he had it for dinner. John F. Kennedy was the first to let a Thanksgiving turkey go, followed by Richard Nixon who sent his turkey to a petting zoo. George H.W. Bush is the president who formalized the turkey pardoning tradition in 1989.
Over thirty-two million people begin Black Friday shopping on Thanksgiving.
Butterball answers more than 100,000 turkey-cooking questions via their Butterball Turkey Hotline each November and December.
Thanksgiving is the biggest travel day of the year.
While American Thanksgiving is celebrated on the fourth Thursday of November every year, in Canada they celebrate Thanksgiving on the second Monday of October.
The tradition of football on Thanksgiving began in 1876 with a game between Yale and Princeton. The first NFL games were played on Thanksgiving in 1920.
There is an official Thanksgiving postage stamp.
Abraham Lincoln proclaimed Thanksgiving a national holiday on October 3, 1863. Sarah Josepha Hale, the woman who wrote "Mary Had a Little Lamb," convinced Lincoln to make Thanksgiving a national holiday after writing letters for 17 years.
More than fifty-four million Americans are expected to travel during the Thanksgiving holiday this year. That is up 4.8% from last year.
Benjamin Franklin wanted the turkey to be the national bird, not the eagle.
Cranberries are native to North America.
Thomas Jefferson refused to declare Thanksgiving a holiday during his tenure as president.
Around 78% of government and private employees take Thanksgiving and the day after off.
America's first turkey trot took place more than a century ago.
There are four towns in the United States named "Turkey." They can be found in Arizona, Texas, Louisiana, and North Carolina.
In 1953 a Thanksgiving mix-up, by a Swanson employee inspired the first TV dinners by accidentally ordering 260 tons of Turkey. Salesman Gerry Thomas took inspiration from the prepared food that is served on airplanes. He filled 5,000 aluminium trays with turkey, cornbread dressing, peas, sweet potatoes, and gravy. Within a single year, over ten million were sold and a whole industry was born.
The first Macy's Thanksgiving Day parades date back to the 1920s and would be unrecognisable in today's world, as it did not feature any balloons. Instead, it features puppets riding elaborate floats, bands, celebrities, animals from the Central Park Zoo, and Santa Claus.
The foods eaten for Thanksgiving dinner have not changed much since 1621.
The first Thanksgiving was celebrated in 1621 over a three-day harvest festival. It included 50 Pilgrims, 90 Wampanoag Indians, and lasted three days. Historians believe that only five women were present.
About 20% of all cranberries that are consumed in the U.S. per year are eaten on Thanksgiving Day.
Thanksgiving is one of three major holidays for the USA's fall-winter holiday season, including Christmas and New Year.
There are forty-five types of pumpkins, and the largest pumpkin ever grown weighed 2,100.
The most popular Thanksgiving dessert is the pumpkin pie. A brand supplier of canned pumpkin estimates over fifty million pumpkin pies are baked and eaten each year.
Americans eat over 280 million turkeys every Thanksgiving.
Turkey was not on the menu at the first Thanksgiving. Venison, duck, goose, oysters, lobster, eel, and fish were served, alongside pumpkins and cranberries (but not pumpkin pie or cranberry sauce!).
Turturkeykey" from How I Met Your Mother is real. The 2000s sitcom popularized the phrase "turturkeykey" in season 6, which involves stuffing a turkey within another turkey.
Watching football is an integral part of most Thanksgiving celebrations.
The origins of the word "Turkey" may be a version of the word "tukki." During Columbus' travels to America, his interpreter called the wild birds "tukki" because they resembled peacock, or "tikkuyim."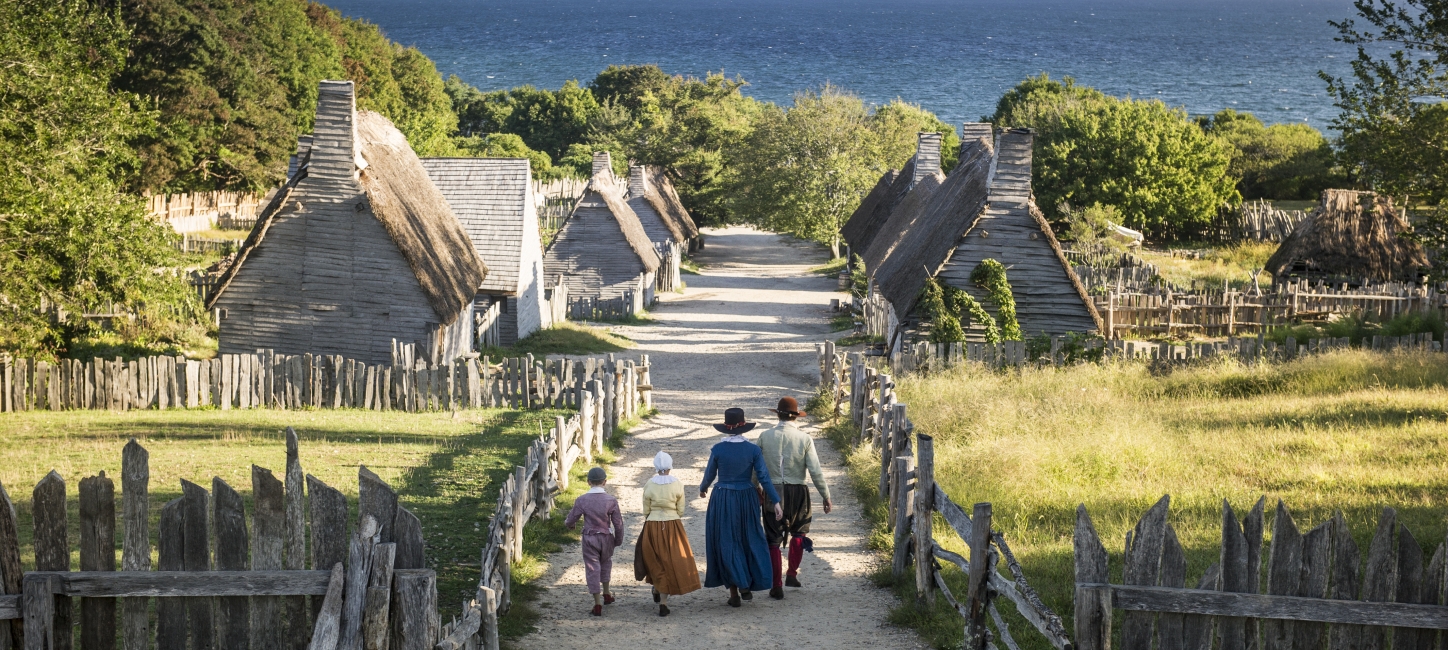 Part of Plymouth, Mass., looks just as it did in the 17th century. If you want to see what it was like back in the 1600's, the historic attractions Plymouth (or Plimoth) Plantation stays true to its historical roots, you can even celebrate Thanksgiving at the site, which is modelled after a colonist's home and a Wampanoag site.
American law sets the Thanksgiving holiday on the fourth Thursday of November.
The wishbone tradition is much older than Thanksgiving.
On average, 276 million Americans eat around forty-six million turkeys on Thanksgiving and spend around $1.05 billion every year on turkeys.
The heaviest turkey on record, according to the Guinness Book of Records, weighs eighty-six pounds.
The turkeys are pardoned by the president and go on to live fulfilled lives.
Thanks for taking the time to read my blog, Have a great Thanksgiving Day, and I will see you all back here next week!